Cretaceous System of Russia
Cretaceous inhabitants.

Illustrations by Andrew Atuchin and Nikolay Zverkov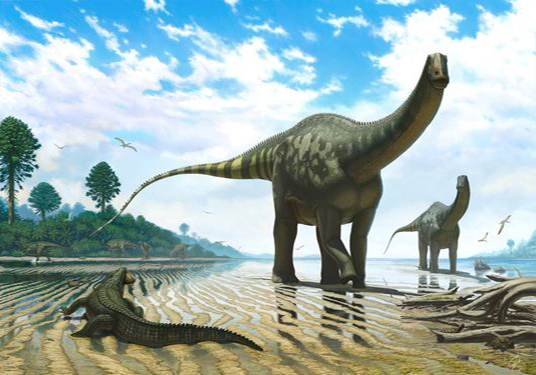 Demandasaurs darwini. (A. Atuchin)
"Russian Cretaceous System" website, which was created after the decision of the 3rd Russian Council called "Russian and Nearest Abroad Cretaceous System: Stratigraphy and Palaeography Problems" (Saratov 2006, 26—30 of September), is dedicated to the information related to the results of the researches of Cretaceous system. The goal of the website creation is to provide news, history, situation, and perspectives of Cretaceous stratigraphy and palaeography and make possibilities to communicate and discuss problems between colleagues. There are placed necessary and useful information: publications, links to the web resources, information about organizations and scientists.
Our e-mail: cretaceousrus@gmail.com
Cretaceous.ru

develops in cooperation with the site "Jurassic of Russia" Jurassic.ru